Can a disruptive video-interview platform be the solution for South Africa's record high unemployment rate?
This well-known entrepreneur thinks so.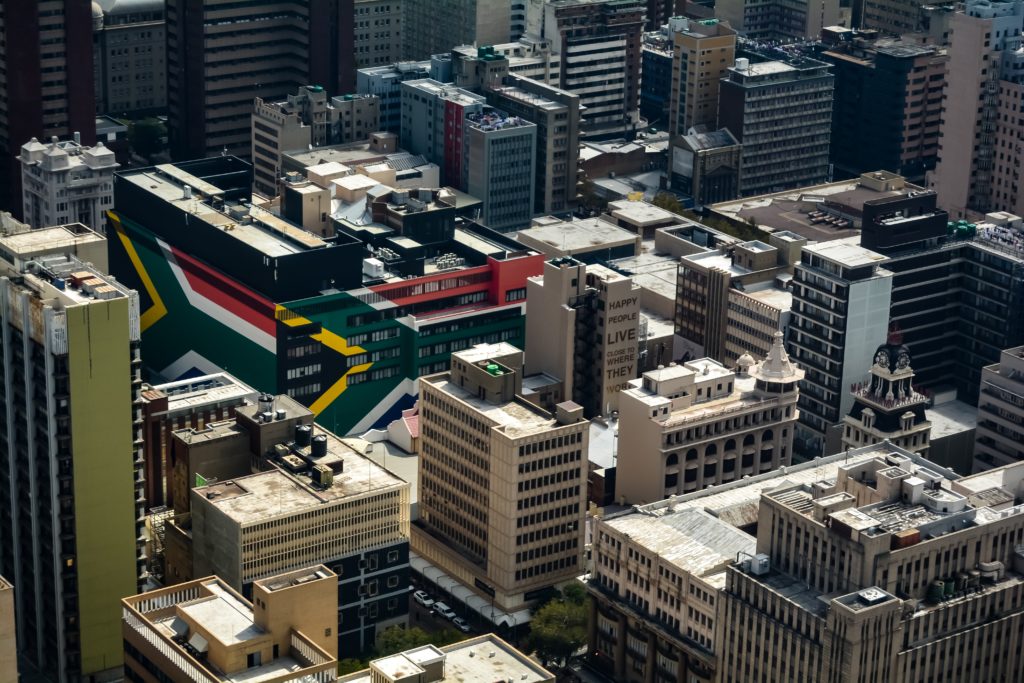 Shark Tank South Africa's youngest investor Marnus Broodryk has joined disruptive one-way video software platform Wamly to help solve the country's record-breaking unemployment rate.
The software promises to help companies hire more people quicker, and help ordinary South Africans find jobs sooner.
In addition to helping several corporate companies save 80% of the time they would've spent on hiring, Broodryk now wants to help small businesses by offering Wamly to them free of charge.
South African serial entrepreneur Marnus Broodryk has set out to tackle South Africa's record-breaking 32,6% unemployment rate, announced by Stats SA this month, by joining disruptive one-way video interview software platform Wamly.
Through Wamly, Broodryk – known for being the youngest investor on M-Net's Shark Tank South Africa – wants to help companies hire more people quicker, and help ordinary South Africans find jobs sooner.
Wamly allows businesses to create questions in an app, send hundreds of potential candidates a link who would then all complete a one-way video interview (without the employer being present).
Back in the office, the employer will be alerted when a candidate has completed an interview, be able to scan through the videos and identify the best of the best for in-person interviews.
This has found to save companies as much as 80% of the time they would've spent on typical video call or face-to-face interviews.
Also read: How this SA accounting firm used one-way video interviews to cut its hiring process
Broodryk says: "South Africa has a massive unemployment issue, and we don't have the luxury of letting jobs stay vacant just because of long and outdated hiring processes."
"It takes on average 52 days to fill a vacant position in South Africa, and most of that time is wasted on inefficient interviews. Wamly changes all of this, and employers can now screen through 30 candidates in the same time as one zoom interview."
"When someone has a vacancy, it should be filled in the quickest time possible, and our technology makes this possible."
In 2018, Broodryk started using the software at his accounting firm, The Beancounter, where it cut down the hiring process from 3 months to 2 weeks.
"I immediately knew it was a game-changer, and that is why I want to share the technology with other businesses because I know how much it can help," he says.
With a growing number of corporate clients, Wamly is already facilitating thousands of interviews per week, and Broodryk now wants to help small businesses too by offering Wamly to them free of charge.
"We all have a responsibility to help solve our unemployment issue, and if we can help small businesses hire better and faster, then we must do whatever we can to achieve that," he says.
About Marnus Broodryk
Broodryk, one of South Africa's best-known entrepreneurs, went from cutting grass and washing cars in Harrismith to starting one of the country's most valued and successful accounting firms, The Beancounter. He has also launched and sold 3 tech companies, a glass company, a construction company, and even a vegan restaurant. In 2016, Broodryk became the youngest investor ever to be on the international television show Shark Tank SA, and he has since authored a best-selling book '90 Rules for Entrepreneurs'.
About Wamly 
As internet banking replaced cheques, Wamly will replace fruitless face-to-face interviews. Wamly, an award-winning platform, allows businesses to invite potential employees to complete a one-way video interview online, and the business to review it in their own time – reducing the need for in-person interviews which waste hours. It is now the fastest-growing video interview software in Africa.
To register for a free account or to find out more, simply visit www.wamly.io.