Looking for video interview software that you can white label?
You've come to the right place! We have two white label options available for our software:
If you want your own company's branding when candidates do interviews.
This feature is a standard feature available in our end-user product (from Medium upwards). You can change the interface and let the candidate journey take on your own colours, logo and custom names. Head over to our pricing page for more information and there you can also sign up for a free 14-day demo.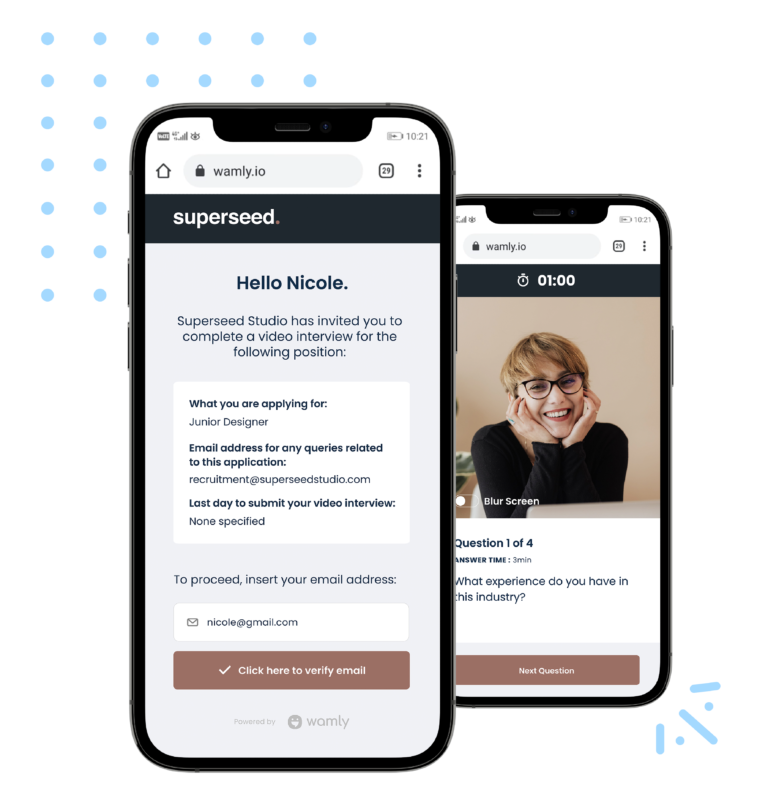 If you want to start your own video interview software company and want to use an existing product that you can skin with your own branding and logo.
Hello, my name is Marnus Broodryk and I'm the CEO here at Wamly.
When we embarked on this journey, we also searched for a whitelabeled product. We couldn't find anything and then started building our own. Lots of sweat, tears and millions of dollars later, we've learned many lessons and have become one of the leaders in this field.
I'd love to hear from you and see how we can possibly assist in your journey so that you don't need to go through the same effort as we did. We have worked with various partners successfully and also have various options available: as resellers, through a white-labeled solution or even selling our source code, so let's chat and see how we can help.
To get in contact, leave your details below and I'll get back to you within a day: